South African Government's RDP Housing Program(RDP House: APPLICATION): Making Homeownership a Reality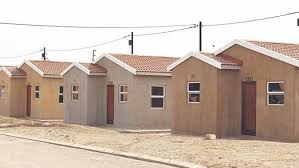 The Disparity in Homeownership and the Role of RDP Houses: APPLICATION
RDP House: APPLICATION ,Every South African dreams of owning a home; however, for many, this dream remains elusive due to the long-standing wealth gap and economic challenges. The government's Reconstruction and Development Program (RDP) aims to address this issue by providing access to affordable housing and essential services. RDP houses, which are government-subsidized, play a crucial role in helping South Africans realize their homeownership dreams.
What is RDP Housing?
The RDP housing program is an initiative by the South African government to address the lack of homeownership and provide basic services in impoverished communities. RDP houses are affordable homes provided to eligible recipients at no cost. These houses also come with access to water, electricity, and municipal services, improving the living conditions of beneficiaries.
Eligibility for RDP Houses
To ensure that RDP houses are allocated to those in genuine need, strict eligibility criteria are in place. The Department of Human Settlement verifies applicants' information against these criteria. To qualify for an RDP house, applicants must:
Be a South African citizen
Earn less than R3,500 per month per household
Be contractually capable (able to understand and enter into a contract)
Cohabit with a partner, be married, or be single with dependents
Have never owned or co-owned a home
Not receive any other government subsidy
Meet additional criteria for military veterans or aged persons
Application Process for RDP Houses
Applying for an RDP house requires following specific steps. Here's a breakdown of the application process:
Step 1: Verify Eligibility
Ensure that you meet the eligibility criteria for an RDP house. If you don't qualify, you may explore alternative options such as government housing subsidies through FLISP.
Step 2: Gather Required Documentation
Collect necessary documents such as your ID document, payslip (if employed), spouse/partner's ID (if married), and certified copies of children's birth certificates. These documents will be attached to your application form.
Step 3: Obtain the Application Form
RDP House: APPLICATION forms houses are not available online. Visit your local municipality or Department of Human Settlement to receive a form. If unable to visit in person, contact your local councillor or the Department of Human Settlement for assistance.
Step 4: Complete and Submit the Application
Fill out the application form and attach the required documents, including certified copies of IDs and relevant proofs. Submit the completed form to your municipality or Department of Human Settlement.
Conclusion: Realizing the Dream of Homeownership
RDP houses provide an opportunity for eligible South Africans to own a home without the financial burdens associated with traditional homeownership. By following the application process and meeting the criteria, individuals can take a step closer to making their dream of homeownership a reality.