Multiple Cleaner Positions Available
Multiple Cleaner Positions Available: Are you looking for a cleaning job in a corporate environment? We have exciting opportunities available for Cleaners at various locations within the Polokwane Regional Office. This blog post provides an overview of the positions, including requirements, duties, and application details. Join our team and contribute to maintaining clean and hygienic spaces.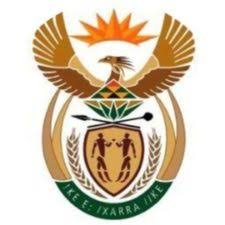 Multiple Cleaner Positions Available: Job Requirements
In order to be eligible for the Cleaner positions.
Candidates must meet the following criteria: Department of Public Works
ABET Level 3 or Grade 10 certificate (a senior certificate or ABET Level 4 is advantageous).
Previous cleaning experience in a corporate or office environment.
Strong interpersonal skills, basic communication abilities, and literacy.
Ability to perform routine cleaning tasks efficiently.
Knowledge of cleaning materials and equipment is preferred.
Proficiency in handling cleaning equipment and conducting stock counts.
Duties: As a Cleaner, your responsibilities will include:
Cleaning court offices and cells.
Ensuring cleanliness of toilets, basins, and wall tiles.
Emptying and washing dustbins.
Sweeping passages, floors, offices, pavements, and courtyards.
Scrubbing, mopping, and polishing floors.
Dusting and polishing furniture.
Cleaning windows, doors, and walls.
Vacuuming offices and stripping floors.
Using cleaning agents effectively.
Maintaining a hygienic and safe environment.
Providing sufficient toiletries and replenishing them as needed.
Application Details: For inquiries about the Cleaner positions, please contact Mr. M.P. Morudu at (015) 291 6386.
Applications can be submitted through two methods:
By mail to the Regional Manager, Department of Public Works, Private Bag X9469, Polokwane, 0700.
Hand-delivered to 77 Hans van Rensburg Street, Sanlam Building, Ground Floor, Polokwane.
Make sure to address your application to Mr. NJ Khotsa.
Conclusion: If you have the necessary qualifications and experience, join our cleaning team and become an essential part of maintaining a clean and hygienic environment at the Polokwane Regional Office. These opportunities offer competitive salaries and the chance to contribute to a safe and pleasant workspace.
To be considered for these positions, it is essential to submit your application as soon as possible.
DEPARTMENT OF PUBLIC WORKS AND INFRASTRUCTURE