Career Opportunities: Snr Explosives Operator Gr 2 – Delay Manufacturing D23 x1 (116977)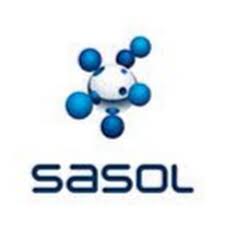 Requisition ID 116977 – Posted 05/12/2023 – South Africa – Gauteng
Ref No: 116977
OME: Energy Operations
Business Unit: Energy Ops – Sasolburg & Ekandustria Ops
City/Town: Ekandustria
Org number: 80012249
Short Description / Purpose of Job
Career Opportunities: Snr Explosives To prepare raw materials, mix delay pyrotechnics and fill into lead tubes that are used in a downstream process, in the form of a delay train that determines the timing of non-electric detonators
Recruitment Description / Key Accountabilities
Preparation of raw materials (screening, weighing and swaging) for use in manufacturing of stubbies and to ensure good quality product.
Charging of raw materials and mixing of different compositions.
Visual inspection of mixture to ensure homogeneity.
Split the mixed powders through Pyropod/Splitter to smaller container for storage and safe handling downstream.
Fill mixed powders into lead tubes by Auguring or Thumping process, within process specifications (monitoring), for use as raw material in downstream process.
Frequent quality inspection to ensure high quality.
Daily weight verification of balance to ensure accurate weighing.
Monitor stock of raw material in the plants to optimize mixing efficiency.
SHE systems requirements- grounding testing, humidity monitoring, safety observations and waste water handling.
Maintain good housekeeping including 5S, to prevent safety incidents.
Wash the team's contaminated PPE as required, to protect against heavy metals exposure.
Observe shift leader during discharging of mixes.
Formal Education
Grade 12 or Equivalent with Maths & Science
Min Experience
6+ months experience in explosives manufacturing
Certification & Professional Membership
None
Competencies
Collaboration: The action of working with someone to produce something
Compliance: Understanding the rules, regulations, sanctions and other statutory requirements, guidelines and instructions relating to governing bodies and organizations, both internally and externally.
Execution capability: The underlying ability to execute a strategy/project or day to day work
Problem Solving: Is a step-by-step process of defining a problem, searching for information, and testing a series of solutions until the problem is solved. In involves critical thinking, analysis and persistence.
Self-Mastery: Takes accountability for driving own growth through developing self-awareness, reflecting, seeking feedback and self-correcting.
Sasol is an equal opportunity and affirmative action employer. Inspired by our Purpose of "Innovating for a better world", Sasol acknowledges that diversity is intrinsic to the fabric of our organisation and is the key to our growth and success. Sasol is committed to the full inclusion of all suitably qualified individuals. Preference will be given to applicants from designated groups and people with disabilities according to Sasol's Employment Equity Plan. This includes reasonable accommodation to enable individuals with disabilities to perform essential job functions