Corrections Services Learnership: Gain Practical Skills and Knowledge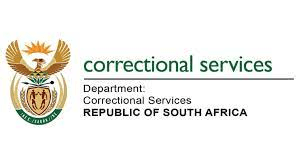 The Department of Correctional Services (DCS) is offering a FET Certificate in Corrections Services Learnership at NQF Level 4. Corrections Services Learnership provides an opportunity for individuals to gain practical skills, knowledge, and workplace experience in the field of Corrections. Participants will receive a monthly stipend of R3738,25 for the twelve-month duration of the learnership.
Corrections Services Learnership Eligibility and Basic Enlistment Requirements
The learnership is open to South African youth from various communities who meet the basic enlistment requirements. These requirements include possessing a Grade 12 or National Senior Certificate, completing the National Certificate in Vocational Studies (NQF Level 4), or holding a further Education and Training Certificate (NQF Level 4). Candidates with additional qualifications in specific fields are encouraged to apply.
Applicants must be between 21 and 35 years old, have a strong character, and be physically fit and mentally resilient. They should be law-abiding citizens without any criminal records and be prepared to go through selection processes conducted by the DCS.
Theoretical and Workplace Learning
The learnership consists of approximately 30% theoretical or instructional learning and 70% workplace learning. The theoretical training, including firearm training and physical and self-defense training, will be conducted at designated DCS colleges. During this training phase, learners will receive free accommodation, meals, training material, and a uniform.
The workplace learning will take place at Correctional Centres and Social Reintegration/Community Corrections Offices. Learners will continue to receive a stipend during this phase but will be responsible for their own accommodation, meals, and transport.
FET Certificate and Employment Opportunities
Upon successful completion of the instructional and workplace learning phases, the submission of a Portfolio of Evidence (POE), and the external verification by the Safety and Security Sector Education and Training Authority (SASSETA), learners will be considered competent. They will receive an FET Certificate in Correctional Services (NQF Level 4).
It's important to note that completion of the learnership does not guarantee permanent employment within the Department of Correctional Services.
Application Process and Important Considerations
To apply for the learnership, candidates need to complete the Corrections Learnership application form for the relevant year. The application forms can be obtained from the nearest Management Area/Community Corrections/Correctional Centres/Regional Offices or downloaded from the DCS website. Late, incomplete, or unsigned application forms will not be accepted.
Applicants are advised to apply for the learnership within the Management Area close to their place of residence, considering they need to provide their own transport and accommodation during the experiential learning phase.
For more information on obtaining application forms and the contact details of regional offices, please refer to the DCS website. Only shortlisted candidates will be contacted, and correspondence will be limited to those individuals. If you do not receive any communication within three months after the closing date of the advertisement, it means your application was not successful. Apply for Oppoortunities