DEPARTMENT OF HEALTH REF: S4/1/1
ENQ: MASELESELE LM
TO: ALL QUALIFYING APPLICANTS
DEPARTMENTAL CIRCULAR NO……16……. OF 2023
ERRATUM: EPWP POSITIONS ADVERTISED AS PER DEPARTMENTAL CIRCULAR NO16 OF 2023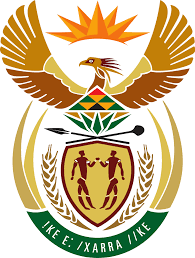 Prospective applicants are hereby informed of the following additions with regard to EPWP positions that
were advertised per Departmental Circular No. 16 of 2023.
1.1 The following position was advertised per Departmental Circular No 16 of 2023 however the links to apply for DEPARTMENT OF HEALTH
Head Office and Pharmaceutical Depot were omitted and are provided below:
POSITION NO 2: COMMUNITY HEALTH WORK ASSISTANT = 457 POSITIONS REF: LDH/05/02
MONTHLY STIPEND: R3500.00
CENTRES:
Head Office [15]: Pharmaceutical Depot [6],
INSTITUTION [NO. OF POSTS] APPLICATION LINK
1.Head Office (Public Health Programmes) (3) Click here to apply

Head Office (EPWP Program Support) (3) Click here to apply

Head Office (RTC) (3) Click here to apply

Pharmaceutical Depot (6) Click here to apply
REQUIREMENTS: A) Qualifications and Competencies
▪ A minimum of Grade 12 (Matric)
▪ An undergraduate qualification at NQF level 6 recognized by the South African
Qualification Authority (SAQA) will be an added advantage.
▪ Working experience as Data Capturer for all programmes rendered in the clinic
including capturing community health worker program, patients records and
administration in Health Facilities.
B) Knowledge and Skills
▪ Web District Health Information System, Tier.Net Health Patient Registration
System.
▪ Ability to work at a fast pace, but with attention to detail and accuracy.
ERRATUM: EPWP POSITIONS ADVERTISED PER DEPARTMENTAL CIRCULAR NO. 16 OF 2023
▪ Excellent administrative and organizational skills.
▪ Computer literacy.
▪ Patient records management including weekly line list printing and capturing
come backs to care.
▪ Ability to speak, read and write English and any other local language.

KEY PERFORMANCE AREAS:
▪ On time Data capturing, verification and sending reports timeously to the relevant
level.
▪ Organizing and managing all records and documents in prescribed formats soft
copies and files.
▪ Retrieving necessary appropriate records (Treatment defaulters at PHC) and
reports from the records room.
▪ Coordinating and collaborating with all the sections including delegated
community health workers supervisors in managing records.
▪ Maintaining databases (including CHW's, CCGs at PHC) appropriate to the
various records, reports and documents.
▪ Performing general office assistant work such as:
✓ Scheduling of appointments and preparations for meetings
✓ Taking minutes during meetings
✓ Data capturing and preparation of all databases and monthly reporting.
✓ Preparing schedules for applicants
✓ Preparing submissions to various offices and follow-up.