Job Opportunity: Drivers (X2) – Polokwane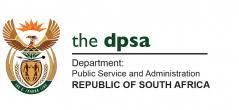 Are you an experienced Driver seeking a rewarding opportunity? Look no further! We have exciting vacancies for Drivers (X2 Posts) in the Traditional Affairs Branch, linked to the term of office for the Chairperson & Deputy Chairperson. Join our team in Polokwane and make a difference!
Job Summary:
Ref No: COGHSTA 05/23 (X2 Posts)
Salary: R171,537 per annum (Level 04)
Location: Polokwane
Requirements: Grade 10, Valid driver's license, 1-2 years of proven driving experience
Availability for occasional weekend and night shifts
Polite and professional demeanor
Core and Process Competencies: Security operations understanding, Good judgment and decision-making, High level of discretion, commitment, and reliability, Flexibility and ability to work effectively in a team
Skills: Excellent communication, Punctuality, and Time Management
Responsibilities:
Transport the Chairperson & Deputy Chairperson daily to official engagements
Collect and deliver documents for the Chairperson & Deputy Chairperson
Maintain cleanliness and safety of the vehicle
Provide ad-hoc general support in the office of the Chairperson & Deputy Chairperson
Track mileage, fuel, and toll expenses
Stay updated on relevant policies and procedures in the work environment
How to Apply: Don't miss this opportunity! To apply, submit your application to [Specify Application Submission Address]. If you have any questions or need further information, contact Ms. Monyela Hlokammoni at (015) 294 2073 or Ms. Masha Raisebe at (015) 294 2068.
Join us and become an essential part of the Secretariat House of Traditional Leaders in Polokwane!