KFC is hiring Position: Restaurant General Manager SA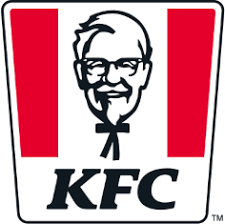 Job Ref #: KimberleyRGM2020 Industry: Hotel/Catering/Hospitality/Leisure Job Type: Permanent Salary: Market Related
KFC is hiring Restaurant General Manager SA is responsible for leading and overseeing all aspects of the KFC restaurant business. The primary goal is to create a culture of excellence by coaching, developing, motivating, and engaging all employees. By fostering a "beat year ago" mentality, the manager will drive the growth and success of the KFC brand through the development and communication of a breakthrough strategy that delivers outstanding business results. The manager will also prioritize providing exceptional customer experiences and products through a focus on hospitality.
Job Functions: KFC is hiring PEOPLES
Ensure all employees understand and embody the culture principles in their roles.
Manage staffing levels and recruitment using the KFC is hiring Bench Planning process to maintain optimal staffing at all times.
Utilize recruitment systems and tools effectively.
Adhere to legislative requirements associated with employee recruitment.
Guide new starters through the onboarding process, ensuring completion of all necessary paperwork.
Oversee the induction and in-store training of new employees.
Maintain up-to-date employee files and training records.
Conduct performance appraisals and individual development plans for managers and employees to foster a high-performance culture.
Develop team members and managers to build a strong talent pipeline.
Facilitate regular management and team meetings in line with KFC SA's RGM Success Routines.
Manage employee relations issues and escalate when necessary.
Monitor team absence and take appropriate action.
Ensure compliance with health, safety, and food hygiene regulations.
Provide training on fire procedures, health and safety, food hygiene, and security/robbery procedures.
Conduct disciplinary inquiries as required.
CUSTOMER
Create a customer-focused environment that appeals to KFC's diverse customer base.
Conduct compliance evaluations and implement actions for continuous improvement.
Manage customer complaints in accordance with company policy, escalating issues when needed.
Review customer feedback reports and communicate action plans to meet company standards.
Address issues from health department audits and implement corrective action.
Utilize company tools and reports to deliver excellent customer service consistently.
SALES
Maximize sales through exceptional operational standards and customer service.
Set and communicate bold sales goals to the team, striving to exceed targets.
Collaborate with the local marketing team to execute local marketing activities.
Stay informed about local competition and increase visibility within the community.
Share best practices with surrounding KFC restaurants.
Foster a strong sales culture by setting clear targets for team members and managers.
Manage team member incentives and provide regular recognition.
Ensure points of sale are up to date and train the team on new products.
PROFIT
Maximize restaurant profitability by controlling costs.
Develop a strategy to enhance profitability, regularly reviewing and adapting as needed.
Accurately forecast sales and labor to reflect trends and promotions.
Prepare and plan for monthly business reviews.
Utilize system reports and tools to guarantee product availability.
Conduct monthly financial audits and communicate results to the Area Coach.
Follow up on official financial audit action plans.
Review and analyze daily, weekly, and monthly paperwork.
Maintain management folders in accordance with success routines.
GENERAL
Act as a deputy for the Area Coach when required.
Provide support to KFC restaurants within the area.
Attend area meetings and RGM 'Round Tables' as needed.
Manage new product rollouts.
Participate in area/regional projects and represent KFC at community/commercial events.
Embrace and adapt to new systems and processes.
Identify talent outside of the KFC Equity business and escalate to the Area Coach and HRBP.
Prepare
Didn't find a job you are suited to? Submit your details to our database and we will contact you if a suitable role becomes available. Upload Cv