OHS Inspector Reference Number: HR4/4/5/41 Salary: R321,543.00 per annum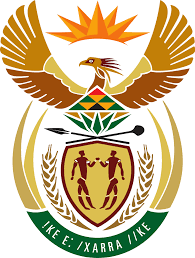 Location: Richards Bay Labour Centre
OHS Inspector Requirements:
(e.g., Chemical Engineering, Chemistry, Occupational Hygiene, or Environmental Health).
Knowledge of Departmental policies and procedures, Occupational Health and Safety Act (as amended), Regulations (21), South African National Standards (Codes) – incorporated Codes become regulations, Compensation for Occupational Injuries and Diseases Act, and Unemployment Insurance Act.
Skills in Planning and Organising, Communication, Computer Literacy, Facilitation, Interpersonal Relations, Conflict Resolution, Negotiation, Problem-Solving, Interviewing, Presentation, Innovation, and Analytical skills, as well as Verbal and Written Communication.
Duties:
Conduct inspections independently to ensure compliance with the Occupational Health and Safety Act, Act 85 of 1993, Regulations, and incorporated Standards.
Verify registration under the Unemployment Insurance Act and the Compensation for Occupational Injuries and Diseases Act.
Investigate and resolve incidents and complaints related to the OHS Act and relevant regulations, and if necessary, serve as a State witness in Court.
Perform scheduled proactive inspections to monitor compliance with labor legislation and compile comprehensive reports.
Conduct advocacy campaigns on labor legislation, analyze their impact, and prepare consolidated reports.
Contribute to planning, drafting, and maintaining regional inspection plans and reports, including analyzing and compiling consolidated statistical reports.
Enquiries: Mr. KI Ximba, Tel: (035) 760 1614. Applications: Deputy Director: Labour Centre Operations, Private Bag X 20033, EMPANGENI, 3880, OR hand-deliver at 11 Lira Rink Road, Richards Bay. For Attention: Sub-directorate: Deputy Director: Labour Centre Operations, Richards Bay.
Please note that the Department aims to promote equity (race, gender, and disability) by appointing a candidate whose transfer/promotion/appointment will promote representivity according to our Employment Equity plan.
Closing Date: 05 August 2022 at 16:00 Note/Instructions:
Applications must quote the relevant reference number and be submitted on the new form Z83, obtainable from any Public Service Department or at www.gov.za/documents.
Applications using the incorrect application form (old Z83) will not be considered.
Ensure that each application form is fully completed, duly signed, and initialed by the applicant.
Failure to complete, initial, and sign the form may lead to disqualification during the selection process.
Include a fully completed, initialed, and signed new form Z83 (Section A, B, C, and D compulsory; Sections E, F, and G can be ignored if CV attached) and a comprehensive CV with detailed previous experience.
Only shortlisted candidates will be required to submit certified copies of qualifications and related documents before the interview, following communication from Human Resources. Qualifications and documents should be in line with the requirements of the advertisement.
Foreign qualifications must be accompanied by an evaluation report from the South African Qualification Authority (SAQA).
Applications sent via email or fax will not be accepted.
Failure to submit all requested documents will result in the application not being considered.
Correspondence will be limited to short-listed candidates only.
If you haven't been contacted within eight (8) weeks after the closing date of this advertisement, consider your application unsuccessful.
Suitable candidates will undergo a personnel suitability check, including criminal record, citizenship, credit record checks, qualification verification, and employment verification.
The Department reserves the right not to make any appointment to the above post.
All SMS applicants must obtain a pre-entry certificate from the National School of Government (NSG). Details can be found at: https://www.thensg.gov.za/training-course/sms-pre-entryprogramme/.
Shortlisted candidates for SMS posts will undergo a technical competency exercise to test relevant technical elements of the job. Logistics will be communicated by the Department.
Following the interview and technical exercise, the selection panel will recommend candidates to attend generic managerial competencies using DPSA SMS competency assessment tools.
The successful candidate will be required to sign an Internship performance agreement.
The Department is an equal opportunity affirmative action employer, and the Employment Equity Plan will inform the employment decision. The Department aims to promote equity (race, gender, and disability) through the filling of this post(s).