Planning Manager (2229) Career Opportunities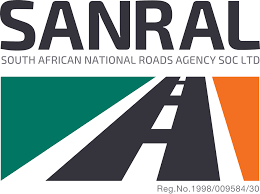 Planning Manager Requisition ID 2229 – Posted 07/06/2023
 Job Description Print Preview Planning Manager
Apply Save Job Email Job to Friend Return to List
ROLE SPECIFICATION
External and Internal Advert
| | |
| --- | --- |
| TO | SANRAL Staff / External (www.nra.co.za) |
| REPORTS TO | Planning Manager |
| GRADE | E |
| SALARY | Market-related |
| LOCATION | Northern Region: 38 IDA Street, Menlo Park, Pretoria. x1 |
| APPOINTMENT TYPE | Permanent |
| CLOSING DATE | 21 July 2023 |
Position Objective
To ensure project management in respect of specific norms and standards, according to relevant legislation, and the efficient management of resources, time and budgets associated with projects under the incumbent's control. To develop and maintain excellent working relationships with external stakeholders and to ensure required business results.
Minimum Requirements Planning Manager
B Eng. or B Sc. or B Tech Eng. Degree in Civil Engineering.
A minimum of 15 years' relevant experience in any of the following fields: planning, design, construction, operations and maintenance, project, and contract management of major roadworks.
Registered with ECSA as a Professional Engineer or Professional Engineering Technologist.
Skills and Competency of the ideal candidate
Extensive knowledge of relevant industry standards and specifications and relevant legislation. The ability to demonstrate attention to detail and solve problems in a timely manner. The incumbent should exhibit sound and accurate judgment and work well under pressure.
Main interactions with other functions/external entities:
Continuous interaction and liaison with relevant Clusters and Focus Groups
ROLE OUTLINE
Regional Project Identification
Preparation of budget and program for the projects based on the project specific requirements;
To determine the performance values of each uniform section on project routes;
Ensure that projects are accurately identified to address deficiencies;
Ensure that the STE, LRE and other key network performance values are monitored;
Ensure that projects are accurately identified to address deficiencies within the region.
Regional Project Implementation and Project Management
Ensure efficient management, monitoring and control on the planning, design and implementation of regional projects;
Ensure that the procurement of Consultants and Contractors is undertaken in terms of the SANRAL policies and procedures;
Ensure that design projects are kept to their deliverables;
Ensure that Construction projects are managed efficiently and kept to its deliverables;
Be actively involved in the EIA and Land issues;
Ensure the timely appointment of competent service providers in accordance to SANRAL procedures;
Ensure use of correct and appropriate tender documentation.
Route Management
Management of all aspects of the regional network;
Undertake regional safety audits;
Ensure statutory control activities on route are adequately addressed.
Cash flow Management
Ensure accurate cash flow management on projects;
Ensure correlation between spending and annual project budget.
Specialist Support
Actively participate in cluster activities;
Ensure that cluster policies are implemented and that regional deviations are minimized/corrected;
Mentoring of newly appointed and existing technical staff;
Assisting in duties as required by the Regional Manager.
Employment Reference Checks
Employment reference checks are a requirement as part of SANRAL's recruitment and selection process. In order for SANRAL to conduct these checks a consent form needs to be completed and signed by the applicant. As an applicant of this position, you authorize SANRAL to process all the information provided for the purpose of your application for the position as well as the verification and record keeping of such credentials.
Please note that this is a confidential document and is intended for internal use by SANRAL's Human Resources department only.
Employment Equity
Appointments will be made in accordance with SANRAL's Employment Equity plan.
Please note that further communication will be limited to shortlisted candidates only.