Warehouse Clerk: Stock & Settlement – Join Coca-Cola Beverages South Africa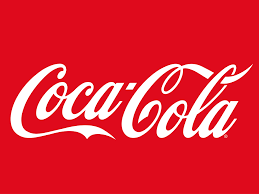 Closing Date: 2023/06/20 Reference Number: CCB230613-6 Job Title: Warehouse Clerk: Stock & Settlement Job Category: Logistics Company: Coca-Cola Beverages South Africa Job Type: Fixed Term (Temporary) Location: South Africa, Gauteng (Wadeville/Bedfordview)
Key Duties & Responsibilities:
Stock Reconciliation:
Execute daily reconciliation of inventory movements, including Primary Distribution, Secondary Distribution, 3rd party issues and receipts, and Production issues and receipts.
Process daily write-ups and write-downs, handling breakages, salvages, trade replacements, and container destruction.
Conduct daily stock counting process.
Ensure that the compliance with stock processes following national Standard Operating Procedures (SOPs.)
Adhere to standard operational practices for asset care.
Ensure accurate and timely system transactions.
Maintain proper control and storage of documents in accordance with company policy.
Complete daily controls promptly and correctly.
Settlement:
Ensure immediate settlement of all Drivers and ensure SAP system accuracy by resolving errors.
Accurately complete route settlements and make necessary corrections.
Maintain a route settlement correction register and ensure proper acknowledgement of debt for unexplained Driver shortages or missing PODs (Proof of Delivery).
Provide credit notes/invoices to Distribution for customer signatures on route settlement correction billing documents.
Meet all customer POD requirements and maintain a register for missing and unsigned invoices.
Process and resolve customer queries daily to maintain accurate customer accounts.
Ensure accurate and timely system transactions.
Skills, Experience & Education:
Knowledge:
Understanding of Warehouse Processes and inter-relationships between processes.
Familiarity with Settlement Processes.
Proficiency in Stock Processes and all SOPs.
Knowledge of Asset Care.
Understanding of Proof of Delivery requirements.
Skills:
Application of knowledge areas.
Effective communication with Team Leader, team members, Drivers, and the Distribution team.
Education:
Minimum Grade 12 with math and science background preferred.
Studying towards a logistics or Transport Degree is desirable.
Minimum of 2 years of relevant experience in Logistics.
Computer literate.
SAP and Excel experience is advantageous.
General Attributes/Attitudes:
Attention to detail.
Accuracy.
Self-management.
Effective communication skills.
Ability to utilize technology.
Literacy and numeracy skills.
Strong customer service orientation with a focus on Driver satisfaction.
Achieving operational standards in terms of work rate.
To apply for this position, please follow the application process outlined on our website.