40x post at Department of Defence.Senior Operator: Ref No: CFO 23/3/8 – Job Opportunity at Chief Directorate Accounting, Pretoria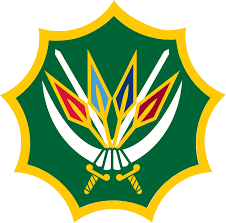 40x post at Department of Defence: Are you a skilled and adaptable professional seeking a rewarding career opportunity? We have a vacancy for a Senior Operator at the Chief Directorate Accounting in Pretoria. Join our dynamic team and contribute to the smooth operation of our office equipment and machinery. This is a full-time position with a competitive 40x post at Department of Defence salary of R147 036 per annum (Level 3).
Requirements
To be considered for this role, you should meet the following criteria:40x post at Department of Defence
40x post at Department of Defence Educational Qualification: Possess a Grade 10 or 12 certificate.
Additional Advantage: Proficiency in basic MS Word computer applications.
Valid RSA/Military Driver's License.
Special Requirements and Skills: Excellent verbal and written communication skills, strong interpersonal skills, adaptability, and resourcefulness. Ability to handle various tasks efficiently. Knowledge, experience, and proficiency in replacing fluorescent light tubes and using tools such as screwdrivers, electric drills, pliers, hammers, saws, ladders, chisels, sanding machines, etc. Physical fitness to execute assigned duties.
Responsibilities
As a Senior Operator, your main duties will include:
Operating office equipment and machines, such as photocopiers, facsimile machines, document binding machines, and paper shredding machines.
Collecting, copying, and delivering various documents, files, schedules, and other relevant paperwork generated within the directorate.
Assisting in recording, managing, and maintaining office inventories and equipment.
Managing stock levels of stationary, labor-saving devices, and other expendable items for the administration of official vehicles allocated to the directorate.
Assisting in the administration and basic maintenance functions within the directorate and the Poynton Building.
Application Process
To apply for this position, submit your application to the Financial Management Division, DFSS, Career Management Section, Private Bag X 137, Pretoria, 0001. Alternatively, you can hand-deliver your application to the Department of Defence at Poynton Building, 195 Bosman Street, Pretoria. Please place your application in wooden post box 5 at Reception. Remember to include the reference number (CFO 23/3/8) on your application.
Enquiries
For any further information regarding this vacancy, please contact Mr. J.G. Lottering at (012) 392 2417.
Note
Preference will be given to African males, African females, White males, Indian males, Coloured males, Coloured females, and Persons with Disabilities.