Assistant Chief Smelter Listing Reference: hgld_000139 Listing Status: Online Apply by: 16 June 2023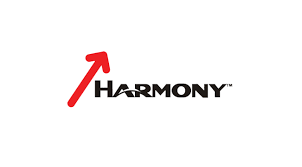 Section Foreman (Assistant Chief Smelter)
POSITION SUMMARY
Industry: Mining & Quarrying Job category: Section Foreman Production and Operations Management Location: Stilfontein Contract: Permanent Remuneration: Market Related EE position: No
INTRODUCTION
Section Foreman – Smelt House (Assistant Chief Smelter)
JOB DESCRIPTION
Roles & Responsibilities
The Section Foreman – Smelt House (Assistant Chief Smelter) will be responsible for carrying out all reasonable and non-routine tasks assigned by the Chief Smelter. They will be required to make alternate arrangements during breakdowns to minimize production losses and ensure compliance with all regulations and instructions. The scrubber must be charged and checklists completed. Deviations from smelt house operating parameters and security standards must be reported to the Recovery Foreman. The Section Foreman will communicate operational deviations to Operators and Supervisors and assist in problem-solving to optimize production throughput and efficiency. They must ensure accurate reporting of all data and information and maintain safety standards. The Section Foreman reports directly to the Chief Smelter and communicates stock levels of reagents. They will also ensure compliance with environmental legislation.
MINIMUM REQUIREMENTS
Applicants must be between 18 and 35 years of age.
A valid South African identity document (SA Citizen).
Grade 12 or equivalent.
Must have at least three (3) years of Smelt house or Gold Plant Process experience.
Must be in possession of a valid certificate of fitness.
Must have a clean criminal record.
Computer literacy.
Previous experience as an Assistant Chief Smelter.
Section Operator/Supervisor Certificate.
Knowledge of an induction furnace and NOx scrubber.
Please attach certified copies of Certificates and Identity Document. CVs without qualifications attached will not be considered. The appointment will be made in accordance with our Employment Equity policy.
2023 APPLICATIONS ARE OPEN!
To apply for a bursary for the 2023 intake, please download and complete the form from the link below and email it to https://www.harmony.co.za/investors/