POSITION: CIVILIAN SECRETARIAT.
LEGISLATION SPECIALIST DIRECTOR REFERENCE NUMBER: CSP/12/2022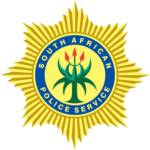 CIVILIAN SECRETARIAT
SALARY: R 1,073,187 per annum (All-inclusive package)
LOCATION: Pretoria
REQUIREMENTS:
We are seeking a highly qualified Director of Legislation with the following qualifications and experience: CIVILIAN SECRETARIAT
LLB Degree or Bachelor's Degree in Law (NQF 7) or an equivalent qualification in relevant legislation drafting.
5 years of experience at the middle management/senior managerial level, including a strong background in legislative drafting.
Completion of the pre-entry certificate for Senior Management Service (SMS) is a mandatory requirement.
Extensive knowledge and experience in legislative drafting, with a solid understanding and interpretation of constitutional law.
Familiarity with legislation research and development methodologies, analysis methods, research methodologies, monitoring and evaluation methods, and legislation formulation.
Knowledge of good governance and Batho Pele Principles.
Understanding of government systems and structures.
Strong strategic capability and leadership skills, As well as profidence in program and project management.
People management and empowerment skills.
Financial management expertise.
Change management abilities.
Proficient computer literacy.
Excellent problem-solving and decision-making skills.
Strong verbal and written communication skills.
Proficiency in legislation development and legislation research.
Valid driver's license.
DUTIES:
As the Legislation Specialist Director, your responsibilities will include:
Identifying and developing primary and subordinate legislation related to the mandate of the Minister of Police in accordance with approved policy directives.
Conducting continuous environmental scanning and exploring opportunities for improving legislation pertaining to policing functions and operations.
Conducting legal research, including international legal research, to perform comparative analysis of legislation.
Developing and preparing draft Bills and Regulations.
Actively participating in all legislative processes leading up to the submission of legislation in Parliament.
FOR INQUIRIES:
Applications must be mailed timeously to Private Bag X922 Pretoria 0001 or hand delivered or couriered to 258 Lilian
Ngoyi Street
Mr. BK Shiphamele Tel: 061 080 75
APPLY HERE www.saps.gov.za