Deputy Director of Agricultural Economics – Join the Department of Agriculture, Land Reform, and Rural Development (DALRRD)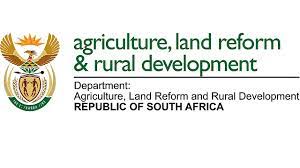 Looking to pursue a career in Agricultural Economics? Apply now for the position of Deputy Director of Agricultural Economics at DALRRD. To apply, make sure you follow these steps:
Application Process
Complete and sign the new Z83 Form, available from any Public Service Department or download it from the DPSA web site: https://www.dpsa.gov.za/newsroom/psvc/
Prepare a detailed Curriculum Vitae.
Submit certified copies of your Identity Document, Grade 12 Certificate, and relevant qualifications.
If applicable, provide a valid driver's license.
Foreign qualifications must be accompanied by an evaluation report issued by SAQA.
Deputy Director of Agricultural Economics Deadline and Multiple Applications:
Submit your application before the closing date; late applications will not be considered.
If you're applying for more than one post, submit separate applications for each.
Acknowledgment and Contact:
Due to the high volume of applications, we may not acknowledge each application.
If you haven't been contacted within 3 months after the closing date, consider your application unsuccessful.
Equal Opportunity Employer:
DALRRD promotes equal opportunity and affirmative action in its workforce.
The Department reserves the right not to fill a position.
Selection Process:
Shortlisted candidates will undergo assessments and interviews on dates set by the Department.
Candidates will undergo personnel suitability checks and security vetting.
Reference checks, including social media profiles, may be conducted for shortlisted candidates.
Applicants must declare any pending criminal, disciplinary, or investigative issues.
Position Details:
Post: Deputy Director: Agricultural Economics (Reference: 3/2/1/2022/482)
Salary: R882,042 per annum (Level 12) (All-inclusive package as per MMS rules)
Location: Directorate: Marketing, Gauteng (Pretoria)
Requirements:
Grade 12 Certificate and a Degree in Agricultural Economics / Economics.
3 years of junior management experience in Agricultural management.
Job-related knowledge in South African marketing environment for agriculture, marketing legislation, and tariff policy.
Practical understanding of different agricultural marketing value chains.
Knowledge of Public Finance Management Act (PFMA), economic and financial analysis, and project management.
Skills:
Planning and organizing skills.
Computer, statistical, research, and analytical skills.
Report writing, negotiation, and communication/presentation skills.
Valid driver's license.
Responsibilities:
Facilitate the establishment and operation of Value Chain Round Table (VCRT) and Marketing Forums.
Conduct and manage analyses of agricultural commodities.
Develop and update commodity value chain profiles.
Publish and disseminate grain markets early warning report and input market analysis reports.
Don't miss this opportunity to contribute to the agricultural sector's growth and development. Apply now and be a part of DALRRD's dynamic team!