Cleaner x5 Council for Geoscience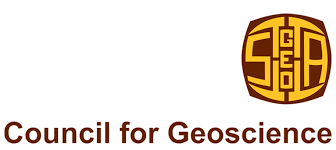 Job Title : Cleaner x 5
Position Status : Permanent
Reporting Line : Manager: Facilities Management

Job Purpose :
To undertake cleaning duties as directed by the Cleaning Supervisor, using the prescribed methods and frequencies in line with the requirements of the cleaning specifications.
Cleaner x5:KEY RESPONSIBILITIES
Business Unit Administration and Office Support
Emptying waste bins or similar receptacles, transporting waste material to designated collection points
Clean all the offices; venues; general kitchens; corridors, elevators, public areas, and restrooms as per the daily/ weekly schedule
Prepare facilities for meetings and training
Cleaning wall, windows, well as emptying and cleaning waste bins
Using electrically powered scrubbing and polishing machines to burnish, scrub, polish, and spray clean floors (after receiving proper instruction and training)
Using electrically powered pick-up machines
Dust, damp wipe, wash or polish furniture, ledges, window sills, external surfaces of cupboards, shelves, and fitments
Replenish consumable items (soap, toilet rolls, paper towels) used at various points of cleaning service
Clean toilets, urinals, hand basins, sinks, baths, showers, and drinking fountains
Use of chemical agents as directed by the Supervisor Cleaning in the discharge of cleaning operations or maintenance procedures, after receiving proper instructions and training
Adhere to the cleaning checklist and ensure that it is completed and signed daily
Cleaning of machines and equipment after use
Report all faults or broken cleaning machines and equipment to the Supervisor Cleaning for repairs
Adhere to emergencies and relieve schedule when required and requested by the supervisor
Ensure that the issue forms are correctly filled in when collecting products and equipment
Ensure that the appropriate CGS personal protective equipment (PPE) is worn according to the task performed
Adhere to the Occupational Health & Safety Act and related regulations when utilizing tools equipment and machinery
KEY PERSONAL ATTRIBUTES AND REQUIRED SKILLS:
Ability to work in a team
Ability to communicate
Ability to operate cleaning machinery and equipment
Knowledge of cleaning materials, methods, and procedures
Cleaning and Housekeeping Skills
Basic literacy (ability to read and write)
Basic numeracy (ability to count)
Reliable and hardworking
QUALIFICATIONS AND EXPERIENCE:
ABET Certification/ Grade 10, and/or Certificate in Cleaning and Housekeeping.
At least 06 months working experience
Ability to read and write will be an added advantage.
The Council for Geoscience is committed to Employment Equity and diversity.
Employment Equity prescripts preference will be given but not limited to candidates from under represented designated groups.
Females and people from previously disadvantaged groups and sectors are encouraged to apply.
If you meet the above requirements and wish to apply, click the apply button below.
Correspondence will be limited to shortlisted candidates only. If you have not been contacted within eight (8) weeks after the closing date of this advertisement, please accept that your application was unsuccessful.
All appointments are subject to vetting processes. Appointments are subject to positive vetting results. The processing of your personal information by the Council for Geoscience will be done in accordance with the POPI Act 4 of 2013.
Applications submitted on CGS social media platforms will not be considered.
Closing Date: 28 July 2023