DEPARTMENT OF WATER AND SANITATION: General Worker (X2 Posts) – NWRI Central Operations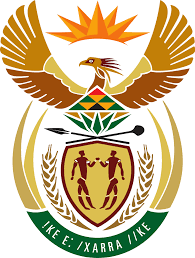 Join the Department of Water and Sanitation as a General Worker in NWRI Central Operations. Follow the application process, including using the Z83 form, and seize the opportunity to work in a dynamic environment. Preference will be given to candidates from the Vygeboom community.
Are you seeking an opportunity to contribute to infrastructure management and water resource strategy? The Department of Water and Sanitation is hiring General Workers for NWRI Central Operations. If you have knowledge of general work, lawn care, pruning, and trimming, and are familiar with health and safety procedures, this position is perfect for you. Use the Z83 form available on the DPSA website to apply, and don't forget to submit a comprehensive CV. Preference will be given to candidates from the Vygeboom community. Take the first step towards becoming a General Worker by following the application process outlined below.
To apply for the General Worker positions, interested applicants must follow these steps:
Visit the Department of Water and Sanitation's website or the DPSA website to obtain the newly implemented Z83 form.
Complete the Z83 form with all required information, ensuring you provide full particulars of your training, qualifications, competencies, knowledge, and experience.
Submit your Z83 application form along with a comprehensive CV that includes details related to your professional or occupational registration if applicable.
Do not include copies of qualifications, identity documents, or driver's license with your initial application.
Shortlisted candidates will be notified and required to provide the necessary documentation during the interview phase, following DPSA circular 19 of 2022.
Foreign applicants must accompany their foreign qualifications with a SAQA evaluation certificate (only when shortlisted).
Candidates seeking Senior Management Services (SMS) posts must complete a technical and competency assessment. A pre-entry certificate from the National School of Government is required prior to appointment.
Conclusion (50 words): Take the opportunity to work in infrastructure management with the Department of Water and Sanitation as a General Worker. Remember to apply using the Z83 form and submit a comprehensive CV. Preference will be given to candidates from the Vygeboom community. Follow the application process to kickstart your career in the water resource sector. APPLY HERE