Director: ICT Infrastructure Operations Management – Exciting Opportunity at National Office, Pretoria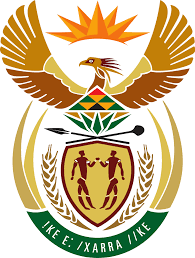 Are you a skilled ICT professional looking for a challenging leadership role? We have an opening for a Director of ICT Infrastructure Operations Management at our National Office in Pretoria. This role offers a competitive salary ranging from R1,073,187 to R1,264,176 per annum, with an all-inclusive remuneration package. The successful candidate will also sign a performance agreement.
Requirements: Director: ICT Infrastructure
Hold an undergraduate qualification (NQF level 7) in Information Communication Technology or equivalent recognized by SAQA.
Possess a Nyukela Certificate, demonstrating your eligibility for senior management service from the school of government.
Showcase 5 years of experience at a middle/senior managerial level in ICT, with at least 3 years focused on ICT Infrastructure Operations.
Demonstrate a deep understanding of Portfolio Management, Information and Systems Management, Project Management methodologies, Corporate Governance of ICT, and ICT Service Delivery Management.
Knowledge of Corporate Governance of ICT, ICT Policy Development, ICT risks, ICT audits, ICT-related compliance, ICT Service Delivery, and ICT Projects Implementation.
Familiarity with Public Service Regulations, Public Finance Management Act (PFMA), and Treasury Regulations.
Skills and Competencies:
Display strategic capability and leadership qualities.
Proficient in Programme and Project Management.
Show prowess in Financial Management.
Embrace Change Management.
Strong Knowledge Management skills.
Exhibit Service Delivery Innovation (SDI).
Possess exceptional Problem Solving and Analysis abilities.
Excel in People Management and Empowerment.
Have a Client Orientation and Customer Focus.
Demonstrate excellent Communication Skills.
Key Performance Areas:
Efficiently manage ICT Network and related Infrastructure.
Oversee Data Centre and Centralized Solutions.
Lead the upgrades of Data Centre and Cloud Services.
Provide effective financial and people management.
For inquiries, contact Mr. J Maluleke at (012) 315 1090.
To apply, use the Application for Employment form (Z83) available from any Public Service department. Submit your application, along with certified copies of qualifications and a driver's license, as well as a CV if applicable.
This is a great opportunity to contribute to the advancement of ICT Infrastructure and Service Delivery. Join us and be part of a dynamic team shaping the future of ICT in South Africa. Apply now!