LEGAL ADMINISTRATIVE OFFICER (MR1 – MR4)REF NO: 75/22/LMPCENTRE: REGIONAL OFFICE – LIMPOPO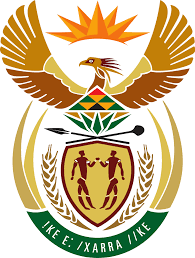 SALARY: R201 387 – R357 072 per annum. (Salary will be determined in accordance with experience as per OSD determination). The successful candidate will be required to sign a performance agreement.
REQUIREMENTS: LEGAL ADMINISTRATIVE OFFICER
An LLB Degree or 4 year recognized legal qualification; Appropriate post qualification legal experience; Knowledge of legislation on promotion and protection of human rights; Knowledge of the South African Constitutional Law, Administrative Law, Interpretation of Statutes, Civil Litigation and Intergovernmental Relations Framework; Provision of the Legal Opinions; A valid driver's license.
SKILLS AND COMPETENCIES:
Legal Research; Interpersonal skills; Dispute Resolution; Report writing; Project Management; Computer literacy; Legal Drafting Skills;
KEY PERFORMANCE AREAS:
Draft legal documents and give legal advice) on the legislation relating to Vulnerable Groups; Respond to petitions, Manage complaints from civil Society and other Government Departments on issues and legislation relating to Vulnerable Groups; Manage and liaise with various stakeholders in the Justice Crime Prevention and Security cluster; Facilitate Public Education on Vulnerable Groups legislation; Coordinate the implementation of relevant legislation relating to promotion and protection of human rights; Provide secretariat support in the different Forum established to enhance effective implementation of various Legislation relating to Vulnerable Groups.
ENQUIRIES: Ms. Mongalo M.P (015) 287 2037
Ms. Manyaja P.M (015) 287 2026
APPLICATIONS: Quoting the relevant reference number, direct your application to: Postal address: The Regional Head, Department of Justice & Constitutional Development, Private Bag x9526, Polokwane 0700 OR Physical address: Reception area, Limpopo Regional Office, 92 Bok Street, Polokwane, 0700.
CLOSING DATE: 22 AUG 2022
Applications must be submitted on the
Application for Employment form (Z83) – please print or obtain it from any Public Service department. Your application should be accompanied by certified copies of qualifications, a driver's license and a CV (where applicable).
View information on Legal and Other Related Careers in the Justice System.
Check your Qualifications and Part Qualifications on the SAQA website. You can also request the evaluation of foreign qualifications via the Foreign Qualifications Evaluation and Advisory Services (DFQEAS).