DRIVER: Correctional Services POST 22/88 : (REF: HO 2023/05/61)
SALARY : R171 537 per annum
CENTRE : National Head Office, Pretoria: Office of the CDC GITO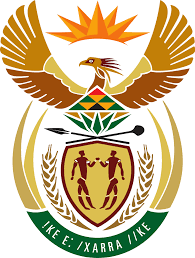 REQUIREMENTS : DRIVER: Correctional Services
Grade 12. Three (3) years' experience in driving. Completion of an advanced
driver's course will be an advantage. Valid driver's licence. Competencies And
Attributes: Plan and organize. Punctuality. Confidentiality. Understanding of
Public Service policy and legislative framework. Service delivery and client
orientation. Integrity and honesty. Assertiveness. Ability to work under
pressure. Good interpersonal relations. Good communication and listening

skills.
Knowledge of government regulations relating to transport.

DUTIES :
Responsibilities: Collect and deliver documents from the post office. Distribute
documents in and outside of the department. Maintain the vehicle allocated to
the office of the CDC: GITO. Keep accurate record of all official trips. Complete
log book. Manage assets.
ENQUIRIES : Ms TP Baloyi 012 305 8589 / Ms Khumalo NS 012 307 2174/2089.

Before you apply: All costs associated with an application will be borne by the applicant. The Department of Correctional Services is an equal opportunity
employer. The Department will take into consideration the objectives of Section
195 (1) (i) of the Constitution of the Republic of South Africa, 1996 (Act 108 of
1996) and the Employment Equity Act, 1998 (Act 55 of 1998) in filling of these
vacancies. It is our intention to promote representativity in respect of race,
gender and disability through the filling of these positions. In support of this
strategy, applicants need to indicate race, gender and disability status on the
application form/CV. Applicants who have retired from the Public Service with
a specific determination that they cannot be re-appointed or have been
declared medically unfit will not be considered
Please take note that correspondence will only be conducted with the shortlisted candidates. If you
have not been contacted within three (3) months of the closing date of the
advertisement, please accept that your application is unsuccessful
NOTE : Appointment under the Public Service Act. APPLY