POST 23/120 : RECEPTIONIST (OFFICE OF THE DIRECTOR-GENERAL) REF NO:
2023/229
(Re-Advertisement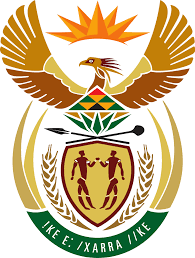 Applicant who previously applied are encouraged to reapply)
SALARY : R171 537 per annum
CENTRE : Head Office (Pretoria)

REQUIREMENTS : RECEPTIONIST (OFFICE OF THE DIRECTOR-GENERAL)
A Senior Certificate/Grade 12. Willing to adapt work schedule in accordance
with office requirements. Knowledge of Departmental Policies and Regulation;
Government Legislatives; Minimum Information Security Standards (MISS)
Act; General office administration functions. Basic communication skills;
Computer literacy; Basic numeracy; Interpersonal relations; Organisational
skills; Basic Financial Management skills. Resourceful; Presentable;
Professional demeanour; Creative; Ability to work under stressful situations;
Ability to communicate at all levels; People orientated; Trustworthy; Assertive;
Hard-working; Self-motivated; Ability to work independently.

DUTIES :
Render reception services to the Office of the Minister. Receive and direct
telephonic and electronic calls and messages. Liaise with clients, managers
and related stakeholders as directed. Receive and engage visitors. Keep a
logbook of each day's visitors. Ensure a clean reception area. Exercise control
of access to the Office of the Minister. Support the security profile of the Office.
Arrange and provide refreshments for visitors /clients as directed. Provide
general administrative support services to the office of the Minister. Receive
and administer the flow of information and documents in the Office. Prepare
and distribute documents as directed. Assist with enquiries related to the
Office. Administer the procurement process of office equipment and stationary.
File/ store, trace and electronically and manually retrieve documents and files.
Assist with processing of claims for travel and accommodation. Assist with
administration of leave for staff in the office of the Minister. Provide general
secretarial services to the office of the Minister. Assist with arrangement of
meetings. Organise logistics for the meeting. Assist with preparation of
documentation for the meetings. Execute all claims for travel, accommodation
and rental cars. Assist with effective flow of information and documents: Direct
received submission to relevant managers within the office of the Minister.
Ensure the safekeeping documentation. Responds to enquiries received from
internal and external stakeholders as directed. Draft documents as required.

ENQUIRIES :
Mr SC Zaba Tel No: (012) 406 1544

APPLICATIONS :
Head Office Applications: The Director-General, Department of Public Works,
Private Bag X65, Pretoria, 0001 or CGO Building, Cnr Bosman and Madiba
Street, Pretoria.
FOR ATTENTION : Ms NP Mudau