Engineer in Training (Electrical ) x5:Rosherville ERI – Job Vacancy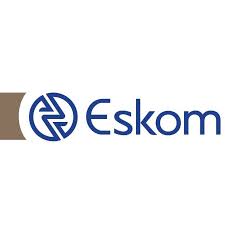 Eskom Engineer in Training (Electrical) x5, the leading energy company in South Africa, is currently seeking talented individuals to fill five Engineer in Training (Electrical Engineer) positions at their Rosherville ERIVacancy. This opportunity offers a two-year internship contract with a stipend, providing valuable hands-on experience in the field of electrical engineering.
Job Details:Engineer in Training (Electrical Engineer) x5
Position: Engineer in Training (Electrical Engineer) x5
Task Grade: I01
Area of Specialization: Electrical Engineering
Department: Engineering
Business Unit: Turbo Gen Services
Location: Rosherville, Gauteng, South Africa
Reference Number: ERI 0012066
Closing Date: 6/23/2023
Minimum Requirements: Qualification:
B-Tech or B Eng. Tech or Equivalent in Electrical Engineering
Experience:
Skills and Competencies: Skills:
Proficiency in MS Word and Excel
Strong leadership skills
Effective problem-solving and conflict resolution abilities
Attributes:
Excellent communication skills
Ability to work under pressure
Honest and reliable
Adaptability to change
Proactive and forward-thinking
Key Responsibilities:
Successful applicants will be required to sign a 2-years internship contract and will receive a stipend in accordance with Company Policies and Procedures.
Please note that if you have not been contacted within 28 days after the closing date of this advertisement, it indicates that your application was unsuccessful.
Eskom's Commitment to Equality and Diversity: "Eskom is committed to promoting equality, employment equity, and diversity.
As part of our employment equity plan and goals, preference may be given to candidates from under-represented designated groups, although it is not limited to them. Eskom reserves the right not to make an appointment to the advertised positions. Candidates with disabilities are encouraged to apply."
For Applications related queries, please use #Application and the Province your request relates to.
For Move In / Move Out related queries, please use #MIMO and the Province your request relates to.
For Accounts related queries, please use #Accounts and the Province your request relates to.
For Disconnections and Credit Extensions, please use #DCE and the Province your request relates to.
In order for us to effectively assist you, please provide us with your account or meter number, two contact numbers and a description of your request.
For customer complaints click here