INTERNAL AND EXTERNAL POSITION VACANCY CIRCULAR NO. 07/2023
NOTE: THIS IS AN INTERNAL AND EXTERNAL CIRCULAR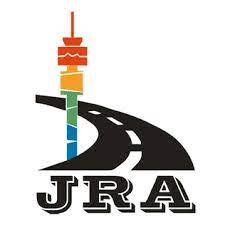 INTERNAL AND EXTERNAL POSITION City of Johannesburg
Johannesburg Roads Agency
75 Helen Joseph
Street
Cnr. Harrison Street
Johannesburg
2001Johannesburg
2001
P/Bag X70
Braamfontein
South Africa
2017
Tel +27(0) 11 298 5000
Fax +27(0) 11 298 5178
THE JOHANNESBURG ROADS AGENCY IS THE ENTITY OF THE CITY OF JOHANNESBURG.
JRA IS AN EQUAL OPPORTUNITY COMPANY AND COMMITTED TO EE PRINCIPLES: Please note that should you not be contacted thirty days after
the closing date, consider your application unsuccessful. The Johannesburg Roads Agency reserves the right not to appoint. By submitting your
application for a position, you acknowledge that the information is required for the purpose of processing and adjudicating your job application against
requirements of the position and you consent to the processing and archiving of the said information.

VACANCY CIRCULAR NO. 07/2023
NOTE: THIS IS AN INTERNAL AND EXTERNAL CIRCULAR

Interested applicants should forward their CV's accompanied by the covering letter stating the reference number as well as attaching certified
copies of qualifications and ID (certification should not be older than 6 months). The recruitment email addresses that applicants should send
their applications are available on the advert.
Enquiries should be directed to Ms. Shirley Mbiza 011 491 5762, Mr. Tommy Nkhwashu 011 298 5045, Ms Precious Ngolele 011 491 5630 or Ms. Mpho Makoloka
011 298 5162.
NB: APPLICANTS WHO FAIL TO SUBMIT THE NECESSARY DOCUMENTS AND WHO DO NOT MEET MINIMUM REQUIREMENTS
WILL BE DISQUALIFIED.
"JRA, its employees or representatives never ask for a fee from job seekers. Any such requests are fraudulent. Please report any suspicious
activities in this regard to the JRA anti-fraud line on 0800 002 587"
Closing Date: 30 June 2023
APPLY FOR JOHANNESBURG ROAD AGENCY