Opportunities: Operators 23 post | Job Req Id: 116757 | Closing Date: 19 May 2023
Explore exciting career opportunities as a Maintenance Operator in the mining industry. Join our team in Secunda, Mpumalanga, and contribute to equipment maintenance and reliability while adhering to safety procedures.
Introduction: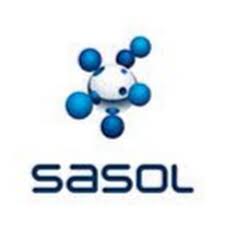 Discover exciting career prospects in the mining industry as we offer 23 positions for Maintenance Operators. Join our team in Secunda, Mpumalanga, and play a vital role in providing effective equipment maintenance assistance, ensuring reliability, and promoting safety standards.
About the Role:
As a Maintenance Operator, your primary responsibility will be to support the Maintenance Team in increasing equipment stability and sustainability. You will be expected to perform tasks accurately, maintain safety standards, and uphold housekeeping practices while working effectively as part of a team to achieve collective goals. Additionally, your actions will be crucial in identifying cost-saving initiatives.
Job Requirements Opportunities: Operators 23 post:
To be eligible for this role, candidates must meet the following requirements:
Educational Qualifications: Grade 12/N3/NCV Level 4 with English, Maths & Science; Level 2 Mechanical completed (preferred); First Aid certificate; Able to obtain a Medical certificate of fitness; 5 Gasses/Competent A or B.
Specific Experience: 12 months of underground coal mining experience (preferred).
Key Competencies Required:
Leadership:
SELF-MASTERY: Take accountability for personal growth by developing self-awareness, seeking feedback, and self-correcting.
Functional/Technical Skills:
Demonstrated knowledge and skills in the following areas: Safety Awareness, Safety procedures, Emergency preparedness, SOP's & COP's, Flameproofing, Mine Health & Safety Act, OSHA, Interpretation of written information & work instructions.
Important Note:
Sasol is an equal opportunity and affirmative action employer. We believe in diversity and its crucial role in our organization's growth and success. We are committed to the full inclusion of all suitably qualified individuals. Preference will be given to applicants from designated groups and individuals with disabilities, in accordance with Sasol's Employment Equity Plan. We also provide reasonable accommodations to enable individuals with disabilities to perform essential job functions.
Disclaimer:
Please be aware that Sasol Group / Sasol Mining will never request cash deposits/payments as part of the recruitment process. Providing false information or invalid documents will result in your application being considered null and void.