POST 16/146 : ASSISTANT DIRECTOR: FINANCIAL ACCOUNTING REF NO:
DWYPD/023/2023
Directorate: Financial Management
SALARY : R424 104 per annum (Level 09)
CENTRE : Pretoria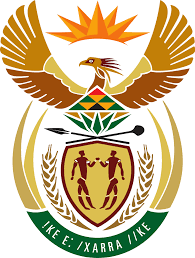 REQUIREMENTS : ASSISTANT DIRECTOR
Appropriate diploma in Financial Accounting/Public Finance and Accounting or
relevant NQF6 qualification. Four years' experience of which two should be at
supervisory level. Knowledge of Financial Accounting in government; Financial
Accounting prescripts, policies and practices; government financial systems
(PERSAL & BAS); Public Financial Management Act, Treasury Regulation,
Public service Act Preferential Procurement Policy Framework Act and related
regulations. Skills: financial reporting, communication (verbal and written),
stakeholder and customer focus, interpersonal, presentation, conflict
management, planning and organising and project management. Proficient in
MS packages.

DUTIES :
Coordinate, review and undertake the implementation of financial accounting
systems and procedures in line with relevant legislation, regulations
frameworks and departmental policies and procedures. Reconcile, administer,
safeguard and file documents; manage the identification and resolution of all
discrepancies between documents filed and transactions processed through
the accounting system as per Treasury Regulations 8. 11 and 17.1; filing and
archiving practices and review on a test basis the availability of source
documents for recorded transactions; master-file Information (payroll,
creditors, debtors and assets) maintained on the accounting system; verify
SCOA, budget, amounts and allocations on payment advice/claims;
administration of financial accounts: review relevance, accuracy and validity of
adjusted journal entries captured; reconciliations, including General and
subsidy ledger reconciliation; tax reconciliation; reconciliation between BAS
and other systems (LOGIS and PERSAL); timely and accurate clearing of
suspense accounts and reports on un-cleared items as per Treasury
Regulations 17.1.2; capturing of inter-departmental payments/ claims and
review supporting documents; distribution of payrolls before the pay dates;
review, analyse and implement changes and enhancements to the PERSAL
system to ensure optimal efficiency; compile, review and analyse the
information provided on reports as per the required timelines; compile liaise
with auditors, coordinate and consolidate responses to queries, and manage
follow-ups on the implementation of recommendations.

ENQUIRIES :
Llewellyn Louw at (071) 383 0559 APPLY