RCL FOODS – trainee programm for young south african graduates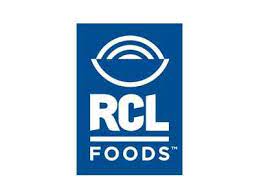 We are a leading South African food manufacturer employing over 21 000 people, producing a wide range of branded and private label food products which we distribute through our own route-to-market supply chain specialist, Vector.
Our strategy is founded on a clear sense of who we are and where we are going as a business. We aim to create the future Our Way – driven by Our Passion and Our Ambition and guided by Our Values.
Management Trainee Opportunities (8)
Browse by Category > RCL FOODS – trainee programm for young south african graduates
Marketing, Customer & Sales
Imagine combining your love of proudly South African brands with working with a bunch of imaginative curious big-ideas people, all on a mission to provide more food to more people more often.
If you are hungry for change and thrive in an evolving creative space, then we want you!
You'll love being part of one of our passionate marketing departments who break down barriers build new bridges and change the rules, every day.
Sound exciting? Let's talk.
Supply Chain & Logistics
Moving all the brands South Africans love, from A to B, through our very own route-to-market specialist. That's what a career at Vector Logistics is all about.
Are you someone who thinks bigger works smarter and would love to be part of a team who constantly goes beyond to achieve our ambition of MORE FOOD TO MORE PEOPLE MORE OFTEN Then this is the department for you.