Administration Clerk: Information Management: Exciting Job Opportunity (POST 19/222) in Central Karoo District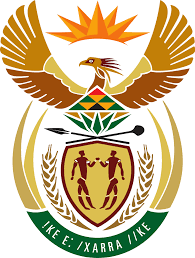 Administration Clerk: Information Management Join our team as specializing in Information Management. This position is available at Laingsburg Hospital, Laingsburg Sub-district, offering a competitive salary of R202,233 per annum.
To qualify for Administration Clerk: Information Management, you'll need a minimum educational qualification of a Senior Certificate or equivalent. Relevant experience in Information Management within a health environment is required. Additionally, possessing a valid Code B/EB driver's license is an inherent requirement of the job. Proficiency in at least two of the three official languages of the Western Cape is also necessary.
As an Administration Information Management, your responsibilities will include collecting, verifying, and validating data, as well as conducting data auditing. You will be responsible for submitting verified data to the District Information Office in the prescribed format within specified time frames, adhering to the Information Management Policy.
You will assist in policy formulation and implementation while optimizing client service and support.
Monitoring and evaluating data information will be part of your duties, along with engaging with stakeholders through verbal, telephonic, and written correspondence. Monthly report compilation for management and data administration, as well as maintaining accurate filing systems (both hard copy and electronic), will also be expected.
To apply for this position, visit the online application portal at www.westerncape.gov.za/health-jobs and submit your application by the closing date of 26 June 2023.
For any further inquiries, please contact Ms. D Willemse at Tel No: (023) 814-2018.
Please note that no payment of any kind is required during the application process.
It is the Department's intention to promote equity (race, gender and disability) through the filling of this post with a candidate whose transfer / promotion / appointment will promote representivity in line with the numeric targets as contained in our Employment Equity plan.
Don't miss this opportunity to contribute to the field of Information Management in the Central Karoo District. Apply now and be part of a dynamic team!