Senior Foreman Logistics AT ANGLOAMERICAN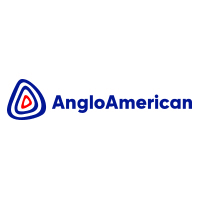 Business Unit / Group Function:
Not defined
Area:
Mining
Location:
Musina, South Africa
Reference Id:
REF47878F
Experience / Work Type:
Entry Level / Permanent Employee
Closing Date:
06 August, 2023
Overview
Senior Foreman Logistics: Company Description
People. Process. Performance.

You'll keep sight of it all. Bold and optimistic. You communicate openly and enjoy being part of a fantastic team with an unwavering commitment to safety.

Come and join us working at Venetia, South Africa's most valuable diamond mine. As we develop the mine underground, it is also one of the largest infrastructure projects in the country.

To push our company forwards, we always need to think differently. We welcome diverse perspectives, people who spark fresh thinking and aren't afraid to challenge assumptions.

In return, we provide you with the space and support to grow and achieve your ambitions.
Job Description:
Senior Foreman Logistics You will be responsible for coordinating the shaft hoisting of men and material, shaft inspections and operational maintenance activities. You will coordinate effective and safe transportation of personnel and material to the underground work sites via the decline.

Your role will:
Ensure effective logistics operation and supervision of the shaft hoisting and decline activities.
Conduct shaft inspections and operational maintenance of shaft and decline infrastructure.
Pursue and drive a culture of zero harm and ensure all aspects of the work are completed in adherence to the De Beers' Safety, Health, Security, Quality and Environmental standards and systems.
Compile reports and keep statistics as may be required.
Inspect subordinates in their daily activities to ensure effective activities in logistics and batch plant.
Communicate equipment information and changes to relevant stakeholder to minimize production delays.
Qualifications:
Formal qualifications:
Grade 12 or equivalent NQF Level qualification
Blasting Certificate / Onsetter ticket is essential
Additional requirements:
Computer literate MS Office Suite
Completion of a Supervisory Development Programme – an advantage
Valid EB/Code 8 Drivers License
Medical Certificate of Fitness to work underground
The post is dependent on the successful completion of the Company's pre-employment protocol such as qualifications verification, relevant psychometric assessments, and a clear security clearance
Role-specific knowledge:
5 years' experience in the shaft mining environment
3 years' logistics supervisory experience required
Additional information:
Who we are
De Beers Group is a company with a rich history and a sparkling future.

Since 1888 our experts have searched the world for nature's most precious gem. Our diamonds bring beauty to the world. But we think they can do so much more. We want our diamonds, and our business, to make life brilliant – for our people, our customers and the world around us.

Venetia Mine is part of De Beers Group Managed Operations Business which integrates mines, operations and support functions in the De Beers Group producer countries of Canada and South Africa to shape a safe, sustainable future for De Beers Group's people, shareholders, communities and partners.

Safety

Safety first is a way of life for us. We are unconditional about the safety, health and well-being of our colleagues, at work and at home, and about that of the communities where we work. We aim to lead the industry by investing in innovation to protect people, who are at the heart of our business. Our high performing teams take accountability for their own and others' actions, work collaboratively, and always show care and respect.

Inclusion & Diversity

We are committed to promoting an inclusive and diverse workplace where we value and respect every colleague for who they are. We provide equality of opportunity to enable everyone to fulfil their potential.

How to apply
For all internal applicants, you are required to complete an internal application form and attach detailed CV. This form must be accompanied with a signature from your immediate line manager and Head of Department
Preference will be given only to Venetia employees who meet the criteria.
Submit applications on or before the CLOSING DATE: 06 August 2023