Sewer Pump Stations X6 (Fixed Term Contract)
Location: Glenvista, Gauteng, South Africa (Rietvlei Site)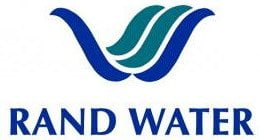 Sewer Pump Stations X6 Closing Date: 2023/07/26
Reference Number: RAN230712-1
Job Type Classification: Contract
Bulk Water Services – Operations
To fulfill the role of Sewer Pump Stations General Worker, you will be responsible for the cleaning of Sewer Pump Stations, Wastewater Treatment and Works, as well as the maintenance of the garden. Reporting any issues to the Supervisor is essential.
Minimum Requirements: To be eligible for this position, you must meet the following criteria:
Grade 12 or Equivalent education
Previous experience in Sewer Pump Stations
Physical fitness and good medical condition
Primary Duties: Your main responsibilities in this role include:
Signing the Pump Station Register
Conducting weekly inspections of the Pump Stations
Sweeping floors if necessary during each Pump Station visit
Weekly washing of floors and walls if required
Dusting electrical panels weekly
Washing handrails weekly
Removing litter from the site and disposing it in designated bins
Cleaning the Yard of Pump Stations, including garden maintenance such as grass cutting, as needed
Knowledge: In this role, it is important to have a basic understanding of:
Sewer Pump Stations
Basic hygiene
Safety working procedures
Skills: The following skills are essential for this position:
Effective communication skills, both listening and verbal
Good housekeeping skills
Attitude: To succeed in this role, the following attitudes are important:
General safety consciousness
Good working relations with colleagues
Willingness to work overtime and assist with shifts
The ideal candidate for the Sewer Pump Stations General Worker X 6 (Fixed Term Contract) position should possess a general safety consciousness, establishing a safe working environment for themselves and others. Building good working relations with colleagues is also important for fostering a positive and collaborative work atmosphere. Furthermore, a willingness to work overtime and assist with shift rotations demonstrates a strong work ethic and dedication to the role.
Policy: Please be aware of potential fraudulent activities and unwarranted misrepresentations on behalf of Rand Water. It is important to note that no money exchange or any form of reward is expected during the application process.