Young Professional In Training-Procurement This advert is open for application by external applicants.
Equity Statement :Preference will be given to suitably qualified Applicants who are members of the
designated groups in line with the Employment Equity Plan and Targets of the Organisation/Operating
Division.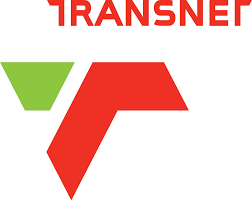 Applicants that are interested in applying for any of the advertised positions must apply by registering on the Careers section

Young Professional In Training-Procurement of the Transnet Internet. Please take care in completing all required details on the profile, and then apply for the position.
Alternative Application Methods: (Completed Curriculum Vitae to be submitted)
Post :
E-mail :
Fax :

The closing date is on 24.05.2023. It is the responsibility of the applicant to ensure that HR has received the application
before the closing date of the advertisement.

Note: if you have not been contacted within 30 days of the closing date of this advertisement please consider your
application as unsuccessful.
Any questions regarding the application or recruitment process should be sent in writing to
TSHWARELO.RAMMUTLA@TRANSNET.NET.
We urge all our employees, clients, members of the public and our suppliers to report any kind of fraud or corruption at
Transnet. Call the hotline toll free number: 0800 003 056 or email Transnet@tip-offs.com
Operating Division : Transnet Property
Position Title : Young Professional In Training – Procurement
Employee Group : Trainee
Department : People Mgmt
Location : Johannesburg
Reporting To : Senior HRBP
Grade Level : YPT
Reference Number : 80000606

Position Purpose:

Procurement Management in Transnet Property is looking for an enthusiastic self-starter to join our graduate trainee program
Position outputs:
PLEASE NOTE: Transnet, its employees or representatives never ask for a fee from job seekers. Any such requests are fraudulent. Please report any
suspicious activities in this regard to the Transnet anti-fraud line on 0800 003 056.
As a Young-Professional-In-Training, your responsibilities include shadowing various staff members, participating in learning
experiences, attending meetings and workshops, with exposure to other work functions within procurement to gain practical

experience on the following deliverables:

Communicate with customers to ensure a clear understanding of their needs, including the level of urgency as well as keep
them updated on a regular basis on the progress of their requirements.
Serve as the central contact point for suppliers' and end users' queries and ensure that queries are addressed in a
satisfactory and timeous manner.
Negotiate with Suppliers within the negotiation mandate on prices, terms, delivery time, or quality to ensure the most efficient
and effective procurement outcome.
Facilitate the administration of negotiations with Suppliers, ensuring that they are undertaken within the parameters of all the
Transnet approved policies and procedures.
Ensure administrative functions to procure material, services and equipment are correctly executed in accordance with
approved Business Critical Activities/Control Framework, approved Commercial Framework and Procure-to-Pay (P2P)
processes.
When required, create purchase orders on SAP; meet planned delivery dates; source new products and suppliers, including
BBBEE suppliers.
Assist with administrative support where informed decisions on cost-benefit analyses are required.
Ensure suppliers are aware of Transnet's procurement policies and procedures.
Apply knowledge of the approved Construction Procurement Procedures Manual and the Procurement Procedures Manual
(Transnet).
Apply proper tender processes in compliance with standard procedures and relevant regulations and that there is effective
and efficient delivery of relevant contracts in terms of both time delivery and supply or service quality.
Monitor and ensure materials, equipment and services are delivered correctly, timeously and ensure that expediting and
follow-up of purchase orders are effected regularly or as required
Apply knowledge on critical aspects pertaining to CIDB, Construction Procurement and Procedures Manual as well as the
Transnet Procurement Procedures Manual, Public Finance Management Act (PFMA), BBBEE Act, PPPFA Act, CSDP and
any other applicable regulations

Qualifications & Experience: Young

Degree or Diploma in Contract /Supply Chain Management
Experience in procurement is an added advantage
Competencies: Professional In Training-Procurement
knowledge of Public Sector Supply Management legislation and regulations;
knowledge of all BBBEE legislation and Regulations that affect procurement spend including but not limited to the DTI Codes
of good practice;
Understanding of BEE and SMME landscape in SA;
Working knowledge of ERP Systems in SCM
PLEASE NOTE: Transnet, its employees or representatives never ask for a fee from job seekers. Any such requests are fraudulent. Please report any
suspicious activities in this regard to the Transnet anti-fraud line on 0800 003 056