CLEANER SUPERVISOR – Kalafong Provincial Tertiary Hospital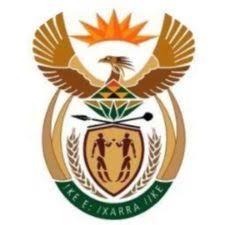 REF NO: REFS/015193 Directorate: Logistics POST 19/121
SALARY: R171,537 per annum (Level 04), plus benefits
LOCATION: Kalafong Provincial Tertiary Hospital
REQUIREMENTS:CLEANER SUPERVISOR
Minimum Grade 12 qualification with 3-5 years of proven cleaning work experience in a hospital environment.
Valid driver's license.
Proficiency in Microsoft Office (Word, Excel, PowerPoint).
Knowledge of Occupational Health and Safety Act, Infection Prevention and Control.
Ability to supervise junior colleagues and knowledge of disciplinary procedures.
Familiarity with work scheduling and clinical/non-clinical areas in a hospital.
Willingness to work on weekends and public holidays.
DUTIES:
Manage and supervise cleaning staff, ensuring adherence to the daily work schedule.
Administer attendance registers and work plans.
Report any maintenance problems daily and follow up accordingly.
Coordinate with senior staff promptly to address arising issues.
Plan leave schedules for cleaning personnel.
Ensure compliance with labor relations act, basic conditions of employment, and relevant regulations.
Conduct daily inspections to assess cleanliness in the hospital.
Evaluate daily work performance of staff using monitoring tools.
Place orders for cleaning materials and maintain control over inventory.
Develop, implement, and adhere to a comprehensive cleaning plan.
Perform any other delegated work assigned by a supervisor.
ENQUIRIES: Ms T.A Mathonsi Tel No: (012) 318-6634
APPLICATIONS: Submit applications to Kalafong Provincial Tertiary Hospital, Human Resource Department, Private Bag X396, Pretoria, 0001. Alternatively, apply online at www.gautengonline.gov.za.
Hand-delivered applications should be submitted at the Kalafong Security Gate and signed in the register book.
NOTE:
Applications must be submitted on the Z83 form, obtainable from any Public Service Department or online at www.dpsa.gov.za/documents.
The completed and signed form should be accompanied by a recently updated CV.
Failure to submit all requested documents will result in the application not being considered.
Correspondence will be limited to short-listed candidates only. If you have not been contacted within three (3) months after the closing date, please consider your application unsuccessful.
Medical surveillance will be conducted on recommended applicants at no cost.
People with disabilities are encouraged to apply.
Applications must be submitted using the new Z83 form effective from 1 January 2021, accompanied by a CV highlighting or stating the mentioned requirements, and certified copies of ID and qualifications.
Applicants must indicate the post reference number on their applications.
Qualifications of recommended candidates will be verified.
Candidates with foreign qualifications must provide the evaluation certificate from the South African Qualifications Authority (SAQA) when shortlisted.
Candidates will undergo a security screening and vetting process.
Late applications will not be accepted.
The Department reserves the right not to make an appointment.
Candidates should be available for selection interviews on the date, time, and place determined by the Department.
Please note that the Public Service does not charge any fees for applying for posts. Should you be asked for a fee, please report it to the authorities.