Exciting Opportunity: General Worker – Gardening & Cleaning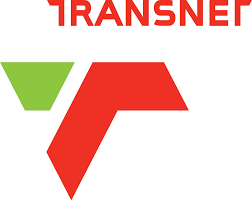 In accordance with the Employment Equity Plan and Targets of the Organization/Operating Division, preference will be given to suitably qualified applicants who are members of designated groups. If you're interested in applying for the advertised positions, please register on the Careers section of the Transnet Internet platform.
Alternative Application Methods:General Worker: Gardening & Cleaning
If you prefer, you can submit your completed Curriculum Vitae through post, email, or fax.
Closing Date: The closing date for applications is 18.07.2023.
Application Status:
If you haven't received any communication within 30 days after the closing date, please consider your application unsuccessful.
Contact Information:
For any questions regarding the application or recruitment process, kindly send a written inquiry to NDILISWA.MAKWELA@TRANSNET.NET.
Fraud and Corruption Reporting:
Transnet encourages all employees, clients, members of the public, and suppliers to report any fraudulent or corrupt activities. You can call the toll-free hotline number, 0800 003 056, or email Transnet@tip-offs.com to report such incidents.
Job Details:
Operating Division: Transnet Engineering Position Title: General Worker – Gardening & Cleaning Employee Group: Non Permanent Department: Facilit & Infra Location: Various Locations Reporting To: Supervisor: Gardening & Cleaning Grade Level: FTML1 Reference Number: 3002060
Position Purpose: The purpose of this role is to perform gardening and cleaning duties, including sweeping roads, washing pavements, collecting litter, cutting grass, and controlling vegetation within the premises.
Position Outputs:
Road and yard cleaning, including pavement washing and litter collection.
Grass cutting and vegetation control.
Watering and maintenance of flower beds and lawns.
Efficiently rotating between assigned cleaning areas as directed by the Facilities Supervisor.
Implementing cost-saving initiatives and avoiding wastage of fuel and consumables.
Conducting first-line maintenance and repairs on the irrigation system and reporting faults to the Facilities Supervisor.
Collaborating with Machinery Operators who operate ride-on mowers.
Performing all duties safely and actively contributing to safety talks and promoting a safety culture.
Introducing innovations and cost-saving measures related to water usage and fuel consumption.
Establishing and maintaining good working relationships with Facilities Supervisors and Machinery Operators.
Properly managing leave days and obtaining prior approval from the Supervisor.
Qualifications & Experience:
Ability to read and write
No prior experience required
Gardening services experience is an added advantage
Fixed-term contractors of Gardening and Cleaning Service Providers who have worked for Transnet Engineering in the listed locations within the specified deadline and meet the minimum requirements for the positions, including background checks.
Applicants from communities in proximity to Transnet Engineering locations listed in the advertisement, provided they meet the minimum requirements for the positions and successfully complete the recruitment and selection processes, including background checks.
Appointments aligned with Transnet Engineering's employment equity plan.
Locations:
Pyramid South
Ermelo
Polokwane
Tzaneen
Witbank
Belfast
Middleburg
Komartipoort
Lydenburg
Nelspruit
Phalaborwa
Mussina
Blue Train
Capital Park
Koedoespoort
NB: Transnet does not provide relocation or accommodation assistance according to the relocation policy.
Competencies:
Skills, Knowledge, and Attitude:
Safety mindset
Disciplined
Performance and delivery-driven
Relationship management (interpersonal skills)
Join Transnet Engineering as a General Worker and contribute to maintaining a clean and aesthetically pleasing environment in various locations. Apply now and be part of our dedicated team.