POST: Staff Officer (Captain)
LOCATION: Division: Detective and Forensic Services, Organised Crime Investigations,
Head Office, Pretoria
LEVEL OF REMUNERATION: Band C, R 417 963 per annum
REFERENCES: DS 01/2023 (1 post)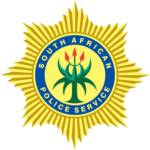 Generic Requirements:
 Competency in the post specific core functions of the post and proven experience.
 Be in possession of a Senior Certificate (Grade 12)
 Be proficient in at least two official languages of which one must be English.
 Be a South African Citizen.
 Computer literacy, interpersonal communication (verbal and written) and organizing skills.
 Report writing skills, communication and co-ordination skills.
 Must have a high level of administrative maturity, tact and diplomacy.
 At least a light vehicle driver's licence.
 Applicants must also be able to analyse problems and work under pressure and willingness
to travel. *Relevant courses in the field of the post may be an advantage.

Additional Requirements: Staff Officer (Captain)

Be in possession of a three (3) year Degree/Diploma (accredited by SAQA on at least NQF
6 level or higher) and two (2) years relevant experience in the field of the post, of which one
(1) year should be on supervisory level.
Core Function:
 Provide management control on administrative functions and services in the office of the
Component Head to ensure the maintaining of good organizational systems on document
management, document movement is aligned with Registry and Archive system.
 Secretarial and other services, functions are properly organised and applied and
commitments are professionally attended to.
 Manage stakeholder consultations and recording of decisions in ensuring that consultations
are properly organized for Information management and properly recorded.
 Proper record keeping of decisions and provide and communicate general briefing
information on decisions taken.
 Undertake quality control of reporting, document control and information management of the
office, with the management of personnel's performance.
 Ensure performance management and agreement reporting, compliance with MISS and
document control.
 Handle grievances and conflicts.
 Manage and control human and physical resources of the office with the implementation of
financial control measures and safe-keeping of face value statements, submission of claims
on expenditure on time and travelling arrangements be made and accommodation secured.
General:
 Only the official application form (available on the SAPS website www.saps.gov.za/careers
and at SAPS recruitment offices) will be accepted. The Z83 previously utilized will no longer
be accepted. All instructions on the application form must be adhered to. Failure to do so
may result in the rejection of the application.
 The post particulars and reference number of the post must be correctly
specified on the application form.
 A comprehensive Curriculum Vitae must be submitted together with the application
form.Staff Officer (Captain)
 Copies do not have to be certified and original documentation must be produced during
the selection process as requested.
 Uncertified copies of an applicant's ID, Senior Certificate and all educational
qualifications obtained, proof Academic Records of qualification/s from recognised
institution/s (SAQA accredited), service certificates of previous employers stating the
occupation, proof of relevant experience in the field of the post and motor vehicle
driver's license, must be attached to the application. Original documentation of
short listed candidates must be produced during the selection process as
requested.
 Qualifications and driver's licences submitted will be subjected to verification
checking with the relevant institutions. The South African Police Service will
verify the residential address of applicants and conduct reference checks.
 Appointments will be made in terms of the South African Police Service
Act, 1995 as applicable to the post environment.
 Applicants appointed under the Police Service Act will be subjected to a medical
assessment by a medical practitioner as determined by SAPS prescripts.
 Applicants appointed under the Police Service Act will be subjected to undergo
a lateral entry training programme at a SAPS training institution, where
applicable.
 Applications must be submitted timeously. Late applications will not be accepted or
considered.
 The closing date for applications is at 19 May 2023 at 15h00.
 If a candidate is short-listed, it will be expected of him / her to undergo a personal
interview as well as a practical assessment.
 Short-listed candidates for appointment to certain identified posts, will be vetted
in terms of the Criminal Law (Sexual Offences and Related Matters) Amendment
Act, 2007 (Act No 32 of 2007) and the Children's Act, 2005 (Act No 38 of 2005). A
candidate, whose particulars appear in either the National Register for Sex
Offenders or Part B of the Child Protection Register, will be disqualified from the
process.
 The Criminal Law (Forensic Procedures) Amendment Act, Act 37 of 2013
requires that all new appointments in the South African Police Service as from
31 January 2015 provide a buccal (inside cheek) sample in order to determine
their forensic DNA profile. The forensic DNA profile derived from the sample will
be loaded to the Elimination Index of the National Forensic DNA Database.
 All short-listed candidates will be subjected to fingerprint screening and reference
checking.
 Correspondence will be conducted with successful candidates only. If you have not
been contacted within 3 months after the closing date of this advertisement, please
accept that your application was unsuccessful.
 The South African Police Service is under no obligation to fill a post after the
advertisement thereof.
 The South African Police Service is an equal opportunity, affirmative action employer
and it is the intention to promote representivity in the Public Service through the filling
of these posts. Persons whose transfer/appointment will promote representivity will
therefore receive preference.
 Applications may be hand delivered or posted to the addresses mentioned above.
Enquiries can be directed to:
Lt Col WB Chauke Tel: (012) 393-1633/ 1277
Capt S Ntuli Tel: (012) 393 4478
PPO TS Kgwedi Tel: (012) 393-1277
PPO NT Lehapana Tel: (012) 393-1968
Applications may be submitted to the following address mentioned below:
Postal Address:
South African Police Service
Private Bag X 302
PRETORIA
0001
Hand Delivery
231 Watchuis Building
Francis Baard Street
Pretoria
0001