Trainee TMM Learnership Business Unit / Group Function: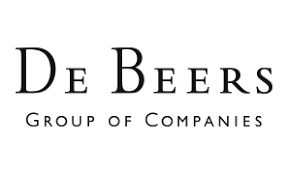 De Beers Group
Area:
Mining
Location:
Musina, South Africa
Reference Id:
REF44192G
Experience / Work Type:
Entry Level / Learnership / Apprentice
Closing Date:
19 May, 2023
Closing Date: 19 May, 2023
Overview
Company Description:
De Beers Group – The World's Leading Diamond Company
We are the world's leading diamond company – a unique, luxury business that thrives on the creativity, passion and knowledge of our people.
As we embark on a journey to accelerate the transformation of our business into one that is better positioned to realise the opportunities ahead of us, we welcome and encourage diverse perspectives from those individuals who spark fresh thinking and aren't afraid to challenge assumptions.
We'll provide you with the space and support to grow and achieve your ambitions and – working together – you'll help us realise our own ambition to be the pioneer of a new diamond world.
Job Description: Trainee TMM Learnership
De Beers, Venetia Mine is providing an Underground Trackless Mobile Machinery development opportunity and is inviting unemployed Youth from the labour sending area to apply.
COURSES:
Competency B Skills Programme
Underground Trackless Machinery Skills Programme
24 months occupational directed qualification
Qualifications:
Trainee TMM Learnership REQUIREMENTS
Applicants must reside in the labour sending area of Blouberg or Musina Municipalities and must be a citizen of the Republic of South Africa
Grade 12 Certificate
Valid National Driver's License
Pass the Dover assessment
Pass the Heat Tolerance Test
TO BE CONSIDERED FOR THE PROGRAMME YOU MUST SEND THE FOLLOWING:
Cover letter motivating why you should be considered for the programme
Certified copy of Identification document
Curriculum Vitae (CV)
Certified copy of School Qualification (Grade 12 Certificate)
Certified copy of driver's license code 10/C1
Proof of residence
Applicants should not be part of any programme
PLEASE NOTE: Preference is given to individuals from local communities who are citizens of the Republic of South Africa. Candidates must reside in the Labour sending area of Blouberg or Musina Municipality. We will require proof of residence.
Additional information:
Venetia Mine is an equal opportunity employer. Preference will be given to suitable candidates from the designated groups in line with the Company's Employment Equity Policy and Plan. Pre-screening, profile testing, assessments, medical and security clearance form part of the recruitment and selection process. Short listed candidates will be required to attend a panel interview. The awarding of the Learnership to the successful candidate is subject to the aforementioned criteria.
If you have not heard from us within 30 days of the closing date, please regard your application as unsuccessful.
Please note that De Beers Group – Venetia Mine does not at any time require any form of payment for recruitment purposes. If you are approached in this regard, you should report the incident immediately via one of the following hotlines: Phone Call: +27 87 232 5246; Website: www.yourvoice.debeersgroup.com
Disclaimer: All applications must be accompanied by a formal letter from the Municipality or Tribal Council on an original letterhead confirming that the applicant is from the local area not older than 3 months. Any false information provided in the application form will be investigated and may lead to formal disciplinary action be instituted that could lead to the dismissal of the employee.
What we offer
When you join Anglo American you can expect to enjoy a competitive salary and benefits package, but more than this, you'll find yourself in an environment where the opportunities for learning and growth are second to none. From technical training to leadership programmes, we bring out the best in our people. There are plenty of opportunities to move onwards and upwards too. We are a large, successful multinational company – and we are still growing all the time.
Who we are?
Anglo American is a global diversified mining business. Our portfolio of world-class mining operations provides the metals and minerals that make modern life possible. We use innovative practices and the latest technologies to discover new resources and mine. We work together with our key partners and stakeholders to unlock the sustainable value that those resources represent for our shareholders, the communities and countries in which we operate and for society at large. Anglo American is re-imagining mining to improve people's lives.
How we are committed to your safety:
Nothing is more important to us than ensuring you return home safely after a day's work. To make that happen, we have the most rigorous safety standards in the industry. Not only that, we're also continually investing in new technologies – from drones to data analytics – that are helping to make mining safer.
Inclusion and Diversity
Anglo American is an equal opportunities employer. We are committed to promoting an inclusive and diverse workplace where we value and respect every colleague for who they are and provide equality of opportunity so that everyone can fulfil their potential.
Background checks
Successful candidates will be required to complete background screening which may include a criminal check and validation of qualifications.
How to apply
To apply for this role, please complete our online application form. You will have the opportunity to upload your CV and other relevant documentation as part of this process.
Closing Date: 19 May 2023